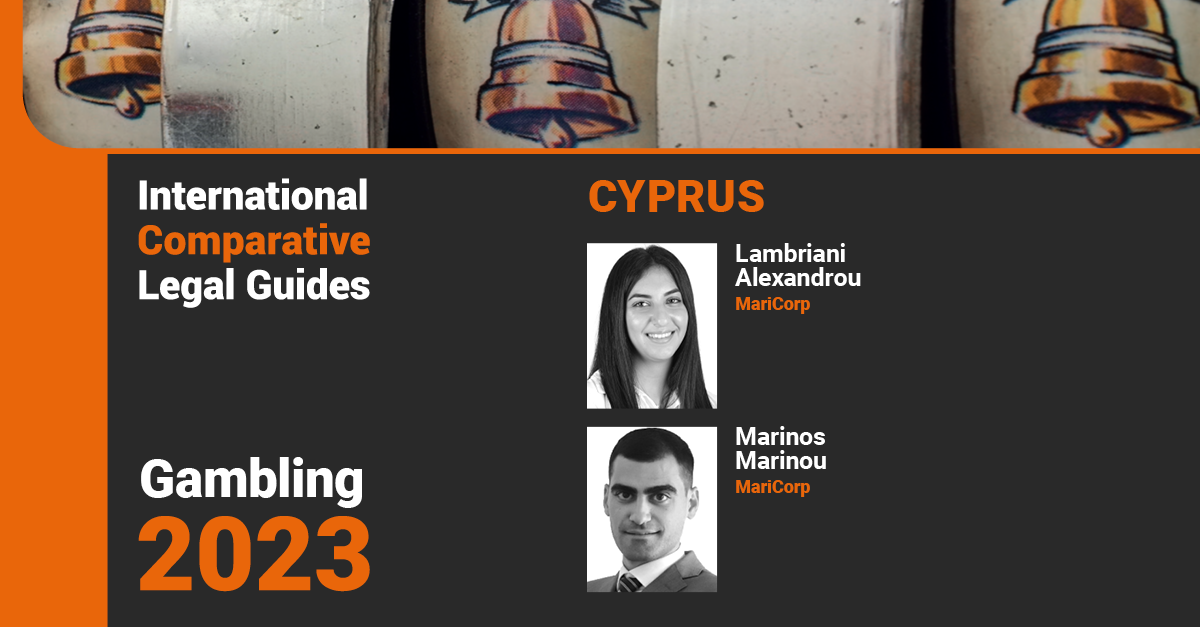 MariCorp Featured in the 9th edition of ICLG - Gambling 2023
ICLG – Gambling covers common issues in gambling laws and regulation in 35 jurisdictions.
This ninth edition is a key legal resource for the global gaming industry as more countries adopt regulated gambling regimes, making for a fast-changing business environment.
The publication features 35 jurisdiction chapters, an introductory chapter and an expert analysis chapter:
Our Contribution to This Years Feature
We cover this year's Cyprus chapter where we address common issues in gambling laws and regulations. This includes relevant authorities and legislation, application for a license, license restrictions, digital media, enforcement, and liability.
Chapter Content: 
Relevant Authorities and Legislation
Application for a License and License Restrictions
Online/Mobile/Digital/Electronic Media
Enforcement and Liability
Anticipated Reforms
Cyprus Cooperate Services Simplified
At MariCorp we target to simplify Corporate Services as a whole and offer our clients a straightforward and simple solution.
Contact us
Where to find us:
81, Griva Digeni Avenue, MARINOS Court, 2nd floor, office 203
P.O. BOx  42656, P.C. 6501, 6043
Larnaca – Cyprus
Tel: +357 24663402 , Fax: +357 24663409
E-mail: admin@cyprusconsultancy.com