CYPRUS COMPANY INCORPORATION IN JUST 5 BUSINESS DAYS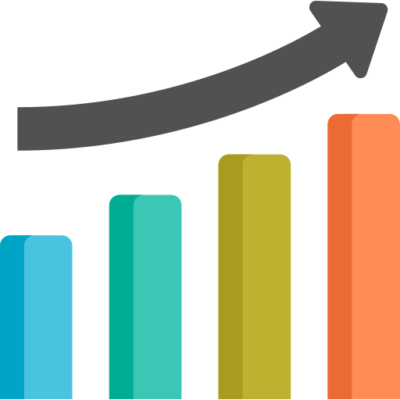 We provide our clients with already approved Company names
Once the client approves a name we send over the Memorandum and Articles of Association for review, signature and approval
Once we receive back the Memorandum and Articles we submit the Cyprus Company for incorporation to the Registrar of Companies. If we are the registered shareholders of the Company then no signature is needed by the client
The Cyprus Company registration is fully incorporated within 3 working days from submission and the whole process is done electronically
Once we receive the original signed certificates and Memorandum and Articles in English from the Registrar of Companies we send them over to the client electronically. The original documents are kept to the registered office of the Company at all times. Apostille copies of the corporate documents are provided upon request
We finally proceed with obtaining a Tax registration number as per the Law and order the official seal of the Company
For more information please visit our Publication: Obligations of a Cyprus Company 
Accounting and Auditing
It is mandatory under Cyprus law that audited financial statements for a Cyprus Company are filed on an annual basis by a local and approved auditor. Through our strategic and long-time partners we can arrange for the accounting and audit approach to be carried our sufficiently and tailored made to the specific circumstances of each client.
VAT and TAX Registration
Cyprus being an EU member state has implemented the VAT Law which currently is at 19% (standard rate). We are able to advise on taxable cross-border transactions and subsequently assist with VAT registration in Cyprus if required.
Company Secretarial Services
We can arrange for the appointment of an individual or a Company secretary for the Cyprus Company once incorporated. Also, offering accurate and timely Company filings to the Cyprus Registrar of Companies and Cyprus Tax Office.
We arrange for maintenance and safekeeping of statutory records and registers.
We arrange for the preparation of board minutes for the Annual General Meeting.
Registered office address and Virtual office
We can make available a simple Cyprus registered office address which can be used for mailing purposes only or a virtual office with dedicated telephone line with utility bill and P.O. Box.
IP Box registration
All electronic and paper correspondence is treated with the strictest confidentiality and forwarded to the client unless agreed otherwise.
We arrange for Branding & Website Creation for Cyprus Registered Companies thereby enhancing their local presence and substance.
Preparation and Review of Agreements
Preparing and review agreements for compliance with the Cyprus Legislation.
Arrange for execution, legislation and certification of documents.
Trust Formation
Arrange for the appointment of nominee shareholders to hold shares on behalf of individuals by way of Trust.
Formation and management of Cyprus and foreign Trusts i.e. Cyprus International Trusts.
Appointment of Trustees for every type of Trust.
Nominee appointments for private individuals and investments.
Bank Account OBank Account Opening – CYPRUS, DUBAI, SWITZERLAND
We guarantee bank account opening for Cyprus and offshore Companies administered by our office. A 99% success rate with obtaining pre-approval even before we apply for bank accounts.
We can monitor corporate bank accounts and process bank instructions promptly on receipt of the necessary due diligence required by the banks.
Director Services
We can arrange for the appointment of professional Cyprus tax resident directors fully indemnified and fully insured for Director services of Cyprus Companies.
The Cyprus tax resident Director will represent the Company in front of the Tax Office and the Companies House.
With Cyprus tax resident directors a Cyprus Company will be able to benefit from Cyprus' fiscal regimes, as well as to seek advantages under double taxation treaty provisions, where residence and place of effective management are key.
Why Should A Cyprus Company Have Local Directors?
Cyprus Company is considered as tax resident of Cyprus only if the management and control of the Company are in Cyprus – this is:
The majority of the Board of Directors should be Cyprus tax residents
Board meetings should take place in Cyprus
Books and records should be kept in Cyprus
At least one bank account should be kept in Cyprus
FAQs
Do I need to be there for Company incorporation:
Everything can be done remotely.
Do I need to sign anything in original ?
No everything is signed electronically.
Why do I need a Cyprus Tax resident Director ?
If a Cyprus Company does not have a local Director and Secretary or the majority of the Board of Directors does not reside in Cyprus the Company is risking being treated as a Controlled Foreign Company hence not considered a Cyprus Tax resident Company.
As a result the Company will not be able to take advantage of the Cyprus tax system benefits such as 12.5% Corporate Tax on Profit.
What documents are needed for Company incorporation ?
Copy of passport and utility bill however, for KYC purposes our office requires additional KYC documents in regards to source and value of wealth of the client.
When can I start trading with the Company ?
When the Company is incorporated you will receive a Company number and subsequently a Tax number. Once you have these 2 you can start trading.
Contact us
Where to find us:
81, Griva Digeni Avenue, MARINOS Court, 3rd floor, office 301
P.O. BOx  42656, P.C. 6501, 6043
Larnaca – Cyprus
Tel: +357 24663402 , Fax: +357 24663409
E-mail: admin@cyprusconsultancy.com
Stay up to day with our Youtube Channel